Cruising is a great way for single seniors to travel, meet new people, and experience exciting destinations.
As more and more baby boomers reach retirement age, the senior travel market is booming.
Cruise lines have responded by offering more activities, facilities, and cabin options tailored specifically to solo older adult travelers.
For single cruisers over the age of 60, certain cruise features are especially important to consider: high-quality dining options, enriching onboard activities, roommates and roommate matching services, single-friendly cabins, and exciting ports of call.
Interestingly, it is seen that more than 19% of total cruise travelers come within the age group of 60 to 69.
Choosing the right cruise line, ship, itinerary, and cabin for your travel style and interests can make all the difference in having the vacation of a lifetime.
In this article, we'll highlight the top ocean and river cruise picks for solo seniors this year. We'll go over the best cruise lines and ships for single travelers over 60, along with the most interesting destinations.
The Best Cruise Lines For Singles Over 60
Cruising offers an exciting way for singles over 60 to see the world in comfort. But not all cruise lines cater well to mature solo travelers.
Finding the right cruise is key to avoiding isolation and ensuring an enjoyable social experience.
This guide explores the top-rated cruise lines tailored specifically to meet the needs and interests of singles over age 60.
Cunard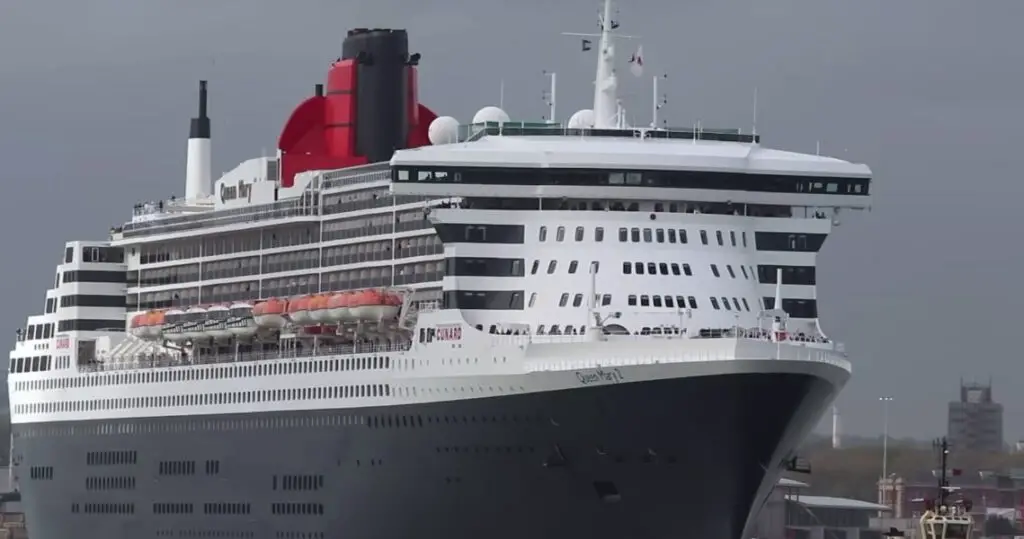 Cunard Line is an excellent cruise choice for singles over 60 seeking a sophisticated, nostalgic cruise experience.
Known for upholding pampered ocean liner traditions, Cunard caters brilliantly to mature travelers with their formal nights, classic enrichment activities like ballroom dancing lessons and guest lecturers, and inspiring global itineraries.
Cunard's ships offer a nice amount of single occupancy cabins as well as access to a private lounge reserved only for solo guests – perfect for mingling with other singles. Daily organized activities facilitate socialization, and the complimentary shuttle services in port make it easy for solo travelers to go shoreside independently.
With exotic destinations like Asia, Australia, and Africa featured on Cunard's lengthy world voyages, intrepid single seniors have ample opportunities for adventure.
From the refined ambiance to the international cuisines, Cunard cruises evoke the glamour of a bygone era that many mature solo travelers appreciate.
The impressive entertainment includes West End-style theater, classical musicians, and renowned guest performers.
For an extra touch of luxury, singles can reserve a spot in one of Cunard's specialty restaurants. With its outstanding cuisine, enriching activities, and fabulous itineraries, Cunard offers the ultimate refined cruising experience for discerning solo seniors.
Why Choose Cunard For Single Seniors Over 60?
Special single cabins, lounge
Free port shuttle service
Iconic formal nights
Enrichment programming
Exotic, lengthy itineraries
Impressive entertainment
Holland America Line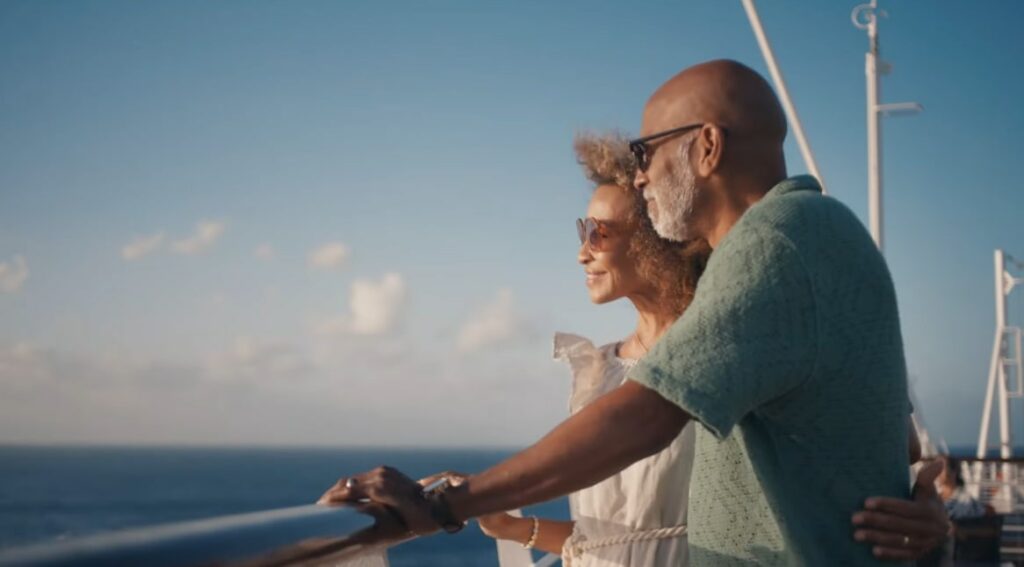 Holland America cultivates an elegant, refined atmosphere that appeals to older cruisers.
The ships feature stylish decor with classic nautical accents, flowing staircases, and museum-worthy art collections.
The vibe onboard is relaxed yet upscale. From afternoon tea to cooking demos and enrichment talks, activities revolve around culinary pleasures and cultural immersion. F
or singles over 60 seeking a comfortable, classy cruise experience, Holland America offers an ideal environment.
Holland America's ships provide spacious, comfortable staterooms perfect for singles. Standard rooms are larger than average, with verandahs that provide extra space.
Solo cruisers can book a room without an exorbitant single supplement charge. For older singles, having a comfortable retreat is paramount.
With its cultivated ambience, social opportunities, global destinations and spacious staterooms, Holland America Line hits all the right notes for singles over 60. For mature cruisers traveling independently, it's an ideal way to cruise in style.
Why Choose Holland America Line For Single Seniors Over 60?
Spacious single cabins with no solo supplement
Smaller, mid-sized ships with refined vibe
Extensive activities & enrichment programs
Focus on exploration & unique ports
Partnerships with BBC & Lincoln Center
Culinary arts program & demos
Riveria Travel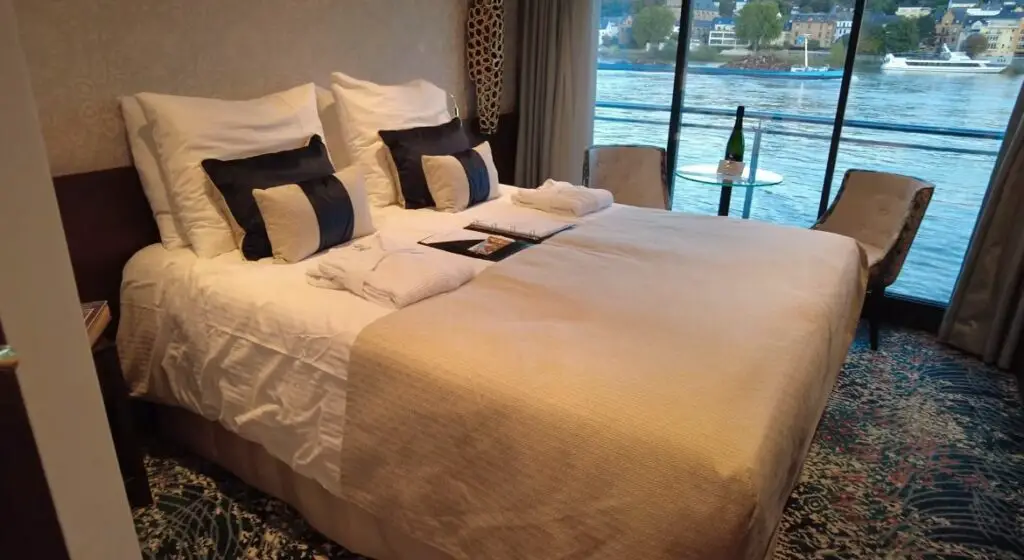 Riveria Travel caters exceptionally well to mature solo cruisers with their focus on enrichment and immersion.
Their itineraries along Europe's great rivers like the Danube, Rhine and Seine deliver intimate access to old world cities and cultures, perfect for seasoned travelers over 60.
Onboard their ships, the atmosphere is refined but social, with gentleman hosts available to accompany solo ladies, and thoughtful small-group excursions that make it easy to meet fellow passengers.
Traveling with no more than 130 passengers, their cruises have a sophisticated yet friendly ambiance.
Thoughtful touches like single seating at meals and mixers in the Panorama Bar create a welcoming environment for solo travelers.
Riveria Travel's all-inclusive value and high-caliber service also appeal to mature singles seeking ease and comfort on their cruise.
For over 60 singles looking for an enriching, hassle-free river cruise experience, Riveria Travel ticks all the boxes.
Why Choose Riveria Travel For Single Seniors Over 60?
Refined, friendly river cruise ambiance
Attentive gentleman hosts
Mixers in the Panorama Bar
Cultural immersion excursions
All-inclusive value and service
Viking Ocean Cruises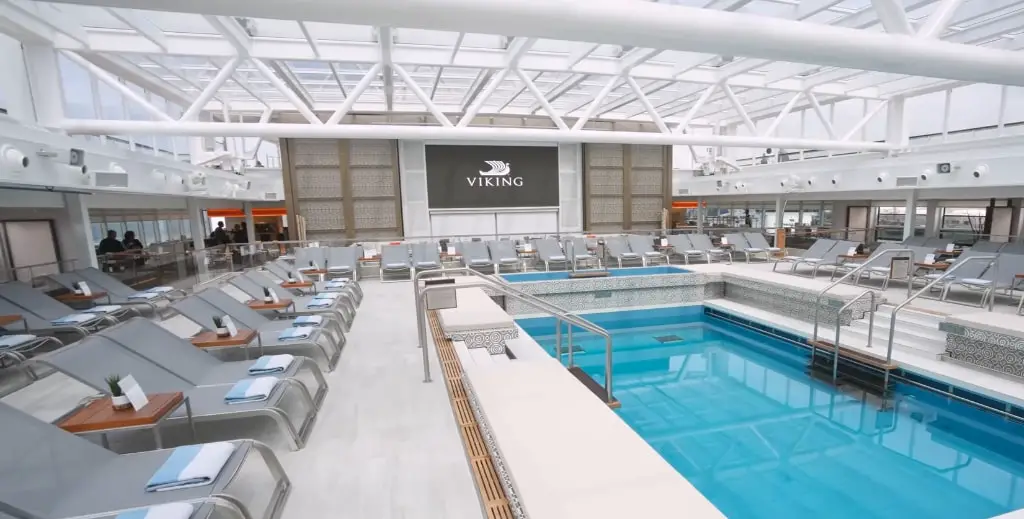 With its focus on experiential travel, Viking Ocean Cruises is an ideal choice for mature solo cruisers.
Their small, intimate ships with spacious staterooms and sophisticated Scandinavian design create a refined yet cozy atmosphere.
Onboard enrichment programs like guest lectures, cooking classes, and port talks appeal to seasoned singles over 60 who want to keep learning.
Viking makes mingling easy with a daily Happy Hour event, coffee & tea by the pool, and dinner tables for solos to meet.
Their destination-focused itineraries highlight marquee ports like Scandinavia, the Mediterranean, and Alaska.
With included shore excursions, free WiFi, and specialty dining, Viking removes hassles for solos.
For over 60 singles seeking immersive, seamless travel with like-minded cruisers, Viking Ocean's elegant ships allow traveling independently while never being alone.
Why Choose Viking Ocean Cruises For Single Seniors Over 60?
Elegant, intimate ship design
Enrichment programs onboard
Daily social hour events
Destination-focused itineraries
Spacious, well-appointed staterooms
AmaWaterways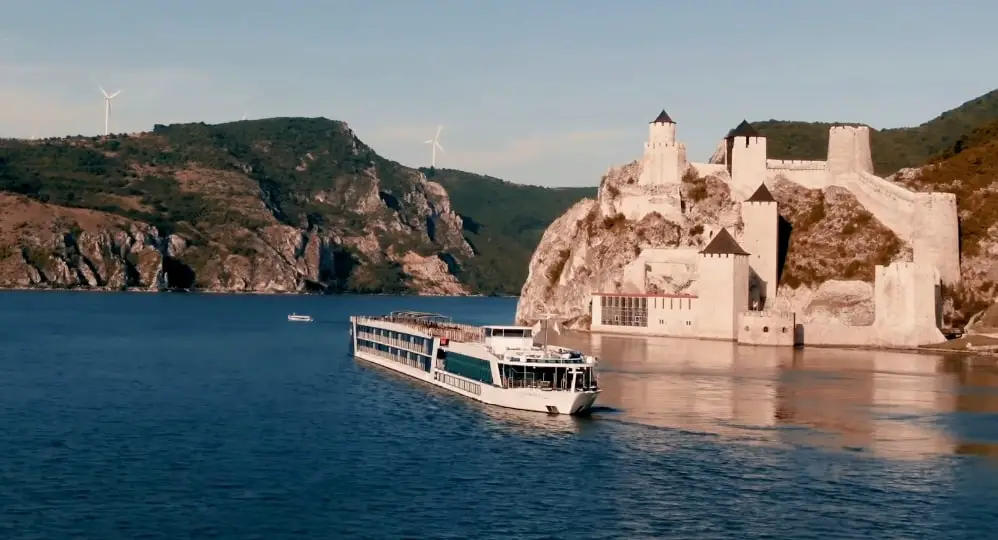 AmaWaterways is a top-tier river cruise line known for its luxury river cruises across various destinations around the world.
While not exclusively catering to singles over 60, AmaWaterways provides several features and amenities that make it an excellent choice for this demographic seeking a memorable and enriching travel experience.
For singles over 60 looking to stay active and engaged during their journey, AmaWaterways offers a variety of inclusive excursions and activities at each port of call.
From guided city tours to visits to local wineries or historical sites, the cruise line ensures that passengers have the chance to explore the destinations at their own pace and according to their interests.
Why Choose AmaWaterways For Single Seniors Over 60?
Small ship community atmosphere
Thoughtful single share options
Guided excursions in small groups
Wine bar for easy socializing
European river cruise destinations
Fred. Olsen Cruise Line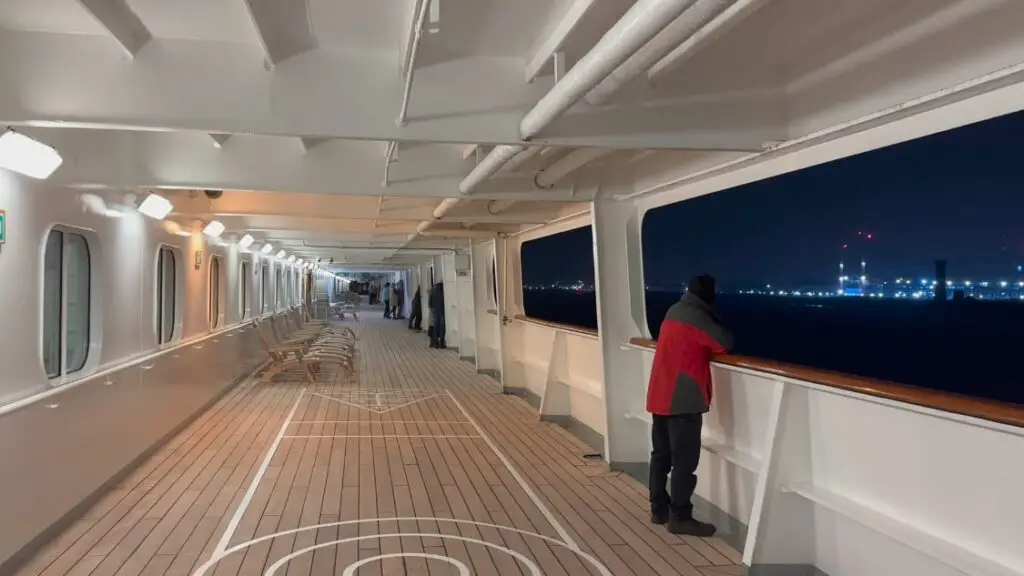 With a fleet of smaller, intimate ships carrying 700-1,400 guests, Fred. Olsen offers a warm, friendly atmosphere perfect for solo cruisers looking to actively mingle.
Their ships have cozy British-inspired interiors with lounges ideal for socializing over tea or cocktails. Onboard activities like dance classes, quiz nights, lounge music, and their signature 'Morning Light' walk promote easy camaraderie.
Informal, open seating dining makes it easy for solo diners to meet new people daily. Classic British cuisine and afternoon tea cater to mature tastes.
Spacious, well-appointed single cabins are available so solo cruisers can enjoy privacy without paying premium single supplements.
Why Choose Fred. Olsen Cruise Line For Single Seniors Over 60?
Intimate, friendly ships
Cozy British-style lounges
Immersive UK & Europe itineraries
Open dining seating
Spacious single cabins
Regent Seven Seas Cruises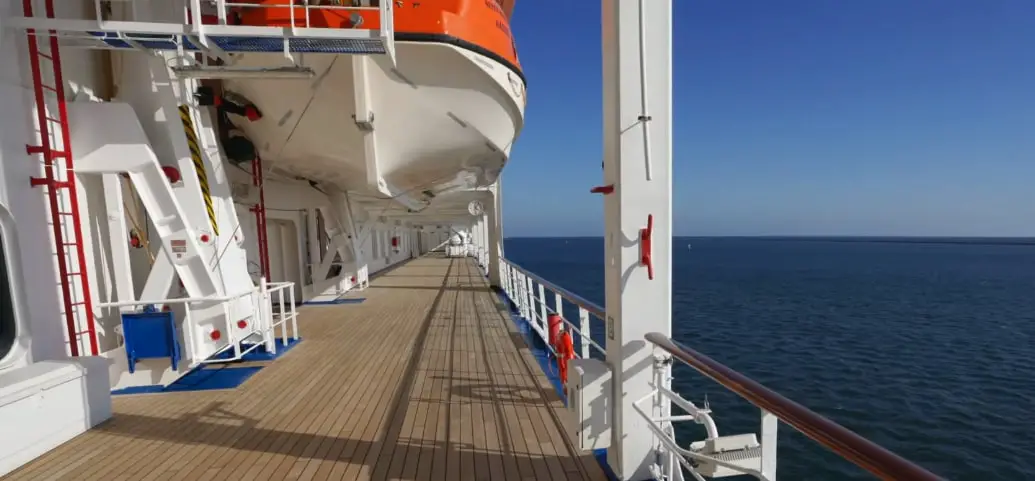 Regent Seven Seas caters to mature singles seeking a luxurious, all-inclusive cruise experience.
Their mid-sized ships offer an elegant atmosphere with spacious suites and sophisticated amenities like unlimited shore excursions, fine dining, and open bars. Nightly entertainment in the elegant Casino Lounge provides a lively venue for mingling. Regent makes it hassle-free for solo travelers with no single supplements on cruises.
Their impeccable service and all-suite ships pamper seasoned singles. Destinations like the Mediterranean, Alaska, and Caribbean offer in-depth cultural immersion.
Regent attracts well-traveled, community-oriented singles over 60 who want to cruise in exceptional comfort and style, enjoying included amenities and activities while creating meaningful connections onboard.
For affluent singles seeking luxury, Regent Seven Seas exceeds expectations.
Why Choose Regent Seven Seas Cruises For Single Seniors Over 60?
Luxurious, elegant atmosphere
All-inclusive pampering
Hassle-free solo rates
Immersive destinations
Refined entertainment, amenities
Visit Regent Seven Seas Cruises
Princess Cruises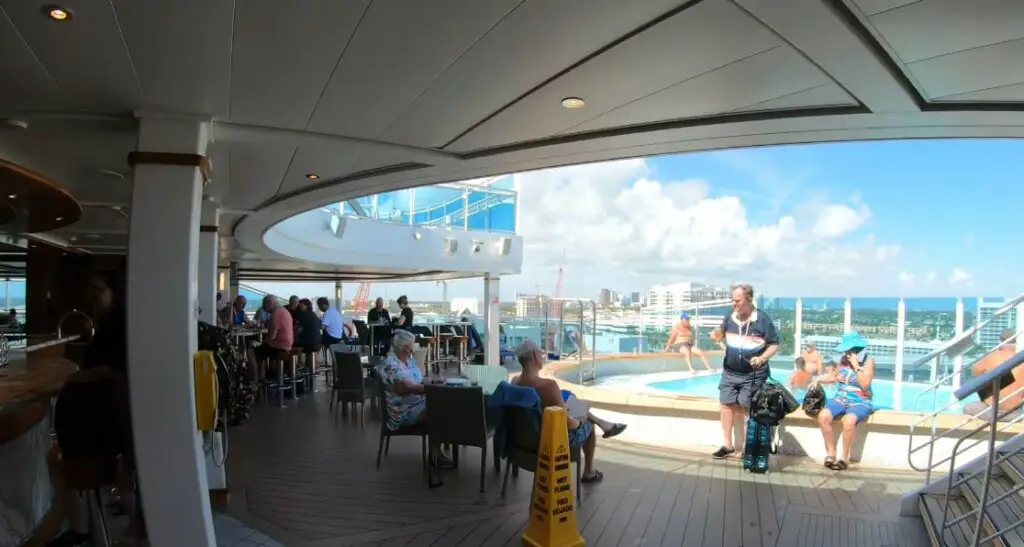 Princess Cruises is an excellent cruise line option for singles over 60 due to its array of activities, amenities, and accommodations tailored specifically to solo travelers.
A standout feature is Princess's dedicated Studio staterooms designed just for one. These stylish, comfortable cabins offer solos a private retreat without having to pay single supplements. Studios also have access to the exclusive Studio Lounge for mingling opportunities.
Princess ships also have plenty of activities oriented towards solo guests. The Group Dinner night in the dining room makes it easy to meet others. Active excursions like kayaking, hiking, and yoga appeal to single cruisers. The speaker series, art auctions, dance classes, trivia and more provide built-in socialization.
With Princess Cruises' focus on destination-rich itineraries, mature solo travelers can immerse themselves in the local flavors of marquee locations like the Caribbean, Alaska, Europe and beyond.
Why Choose Princess Cruises For Single Seniors Over 60?
Dedicated single staterooms
Lively onboard activities
Group dining events
Exciting global destinations
Solo lounges for socializing
Saga Cruises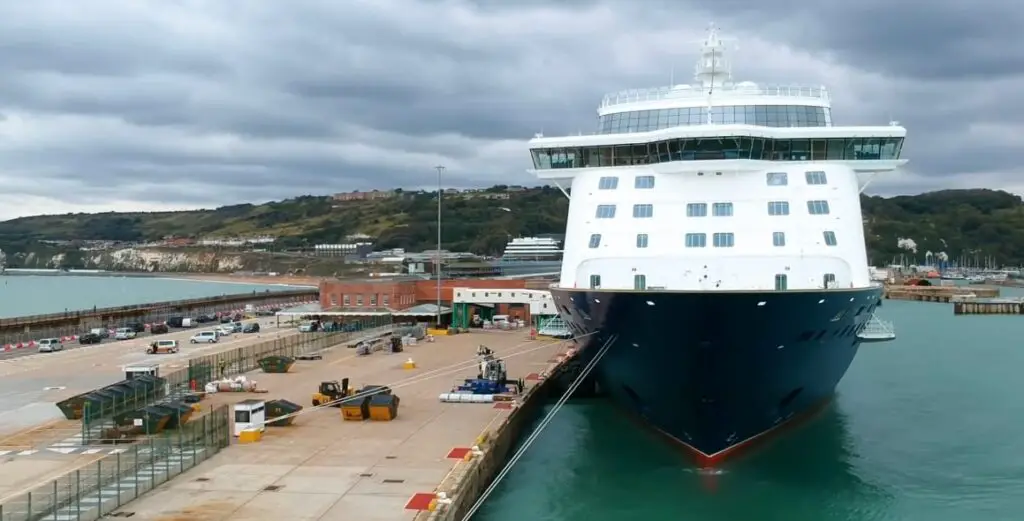 Saga ships have a minimum age of 50, creating a community of mature adult cruisers without children. The atmosphere is refined but sociable.
From the casually elegant decor to the cuisine, entertainment and enrichment activities, Saga Cruises celebrate quintessential British ambiance. Perfect for mature UK singles.
Thoughtful solo amenities include single staterooms without supplements, a solo traveler cocktail party, and gentleman dance hosts. Open seating dining also makes mingling natural.
Travelers can immerse themselves in marquee destinations including the Norwegian Fjords, Baltic, Mediterranean, and closer British Isles tours.
For British singles 50+, Saga Cruises provides an engaging, seamless cruise experience. The comforts of home meet exotic travel, making it easy to cruise solo without compromising comfort or company.
Why Choose Saga Cruises For Single Seniors Over 60?
British-focused ambiance
Solo amenities included
Open seating dining
Enriching itineraries
All-inclusive value
What To Look For When Choosing Cruises For Single Seniors Over 60?
Here are 5 key things for singles over 60 to look for when choosing a cruise:
Solo accommodations – Seek lines with single staterooms or cabins without punitive single supplements. This makes cruising more affordable.
Organized activities – Look for cruises with regular scheduled mixers, dance parties, games, etc. specifically for solo travelers to easily meet others.
Smaller ships – Intimate vessels in the 2,000 passenger range foster a friendlier, cozier vibe for mature singles.
Enrichment – Cruises with guest lectures, cooking/art classes, port talks etc. provide built-in shared interests to bond over.
Itineraries – Make sure ports match your interests – history, culture, adventure or relaxation. Choose destinations that appeal specifically to mature travelers.
Focusing on those key factors will help single cruisers over 60 find the right cruise line and ship where they can meet like-minded people, avoid isolation, and enjoy ports that cater to their passions and interests.
Wrap Up
Cruising offers an exciting way for singles over 60 to travel in comfort and style.
Choosing the right cruise line is key to ensuring an enjoyable experience that caters specifically to mature solo travelers.
The best cruises will provide opportunities to mingle with other passengers through singles-oriented events and activities. They'll offer spacious staterooms without punitive single supplements.
Smaller, sophisticated ships with enrichment programming foster a friendly atmosphere. Thoughtful itineraries bring unique ports and cultures to life.
Cruising solo doesn't mean traveling alone. Focusing on cruise lines tailored to solo seniors results in relaxing, safe, and engaging journeys perfect for travelers over 60.
The options for fantastic cruising in your 60s and beyond are vast.
All that's left is to choose your perfect voyage and set sail.